Email
We use principles such as simplicity, transparency and speed, with record response rates.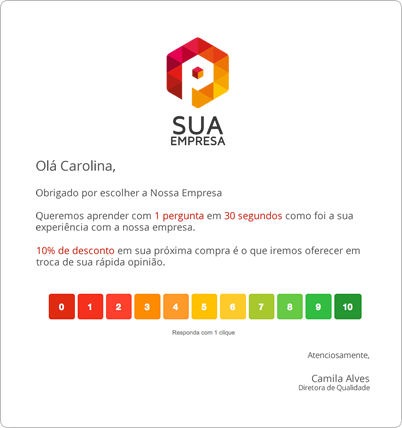 SMS
Customer response is completely free, intelligent monitoring flows and in real time.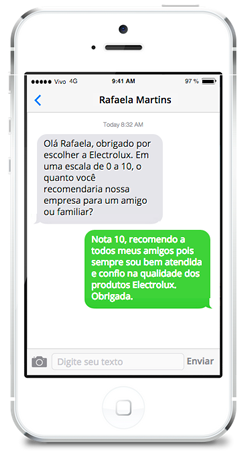 Websites & App
The Widget Tracksale is a smart tool for websites, applications, software and logged customer areas.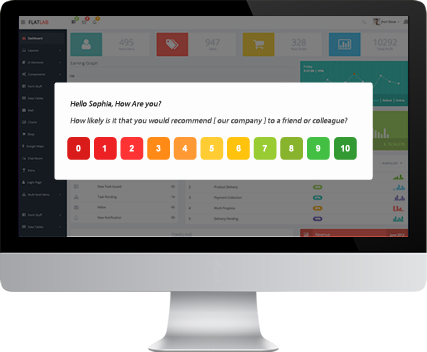 WhatsApp Business
Use your verified Whatsapp Business Solution account and start the WhatsApp Satisfaction Survey with Tracksale.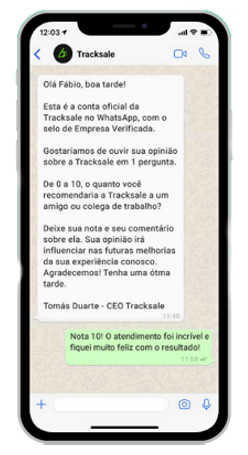 Home Dashboard
General analysis of campaigns, opinions and customer satisfaction metrics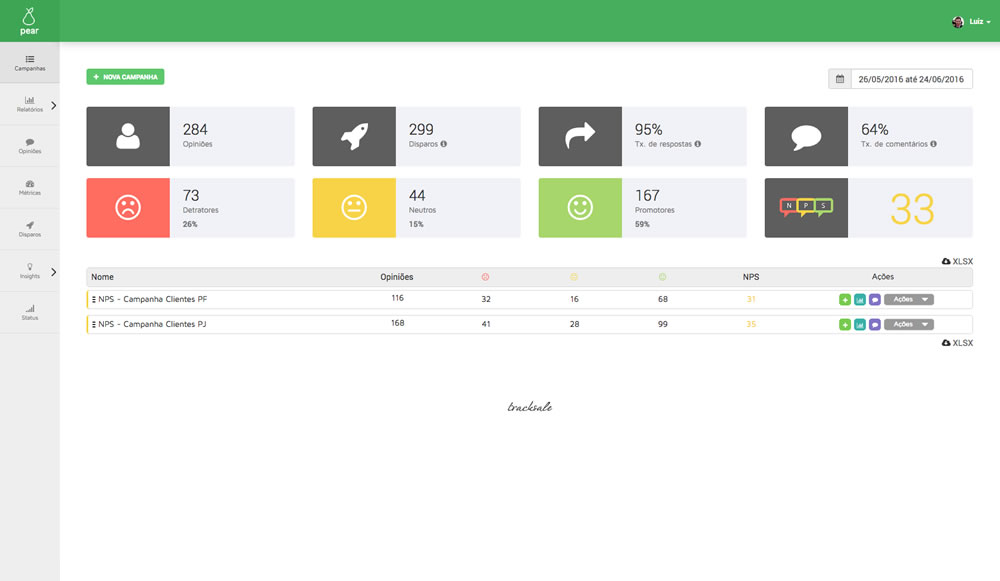 Net Promoter Score Evolution
Follow the NPS and customer satisfaction evolutions over time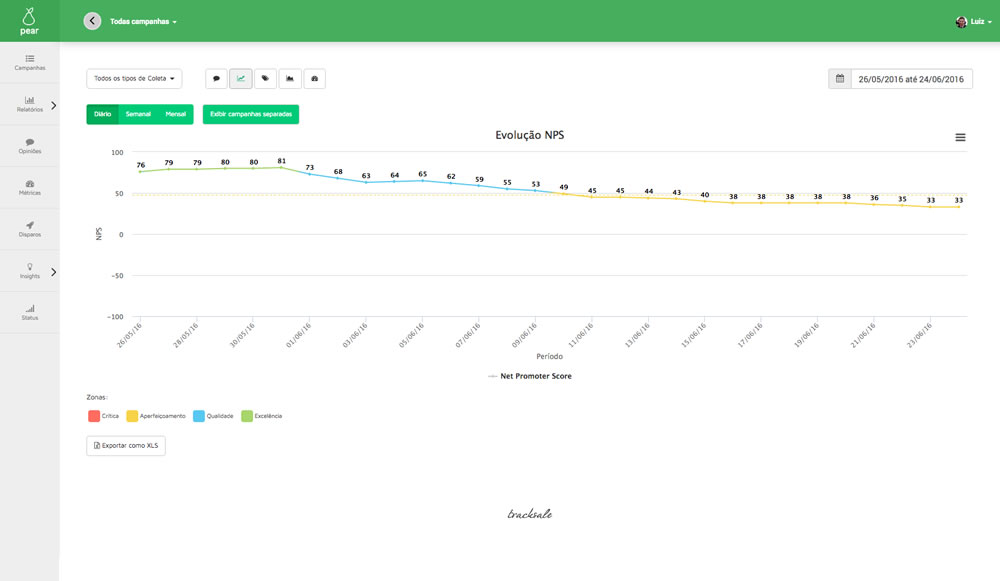 Segmented NPS Vision
Segmented Analysis of the NPS by geographic region, plan, average ticket and customized variables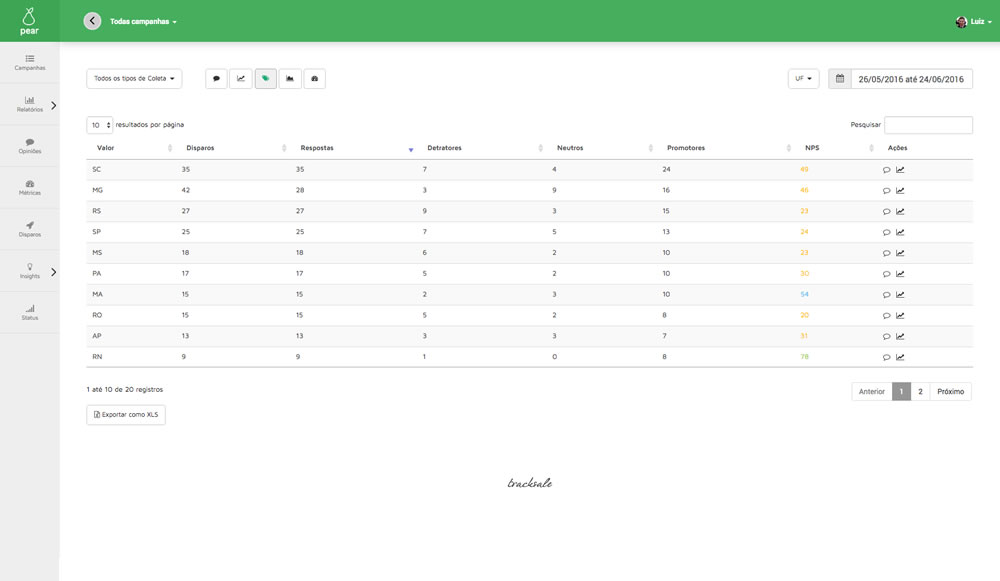 NPS Distribution
Analyze the proportion of customers promoters, neutral and detractors over time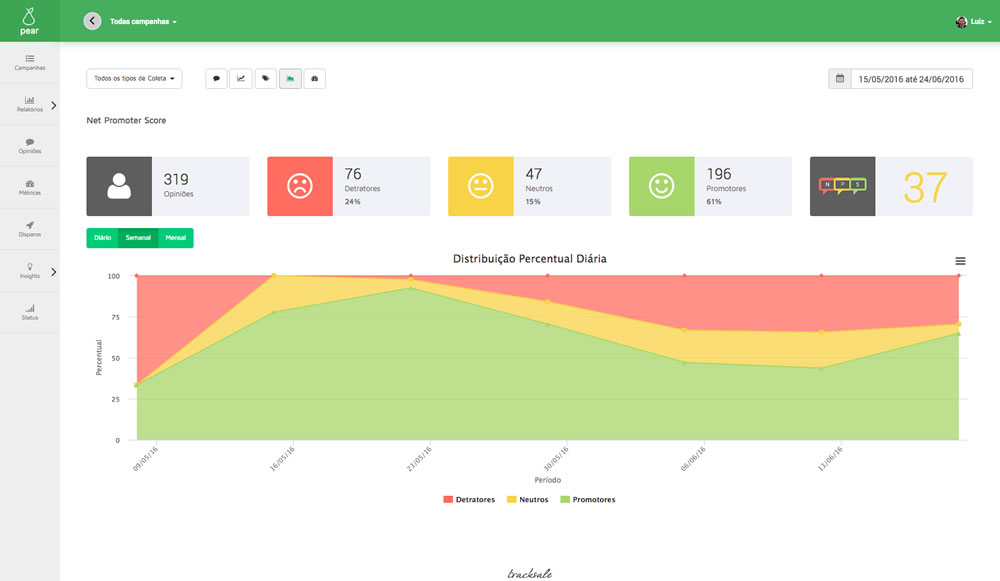 Metrics
Researches and social sharing performances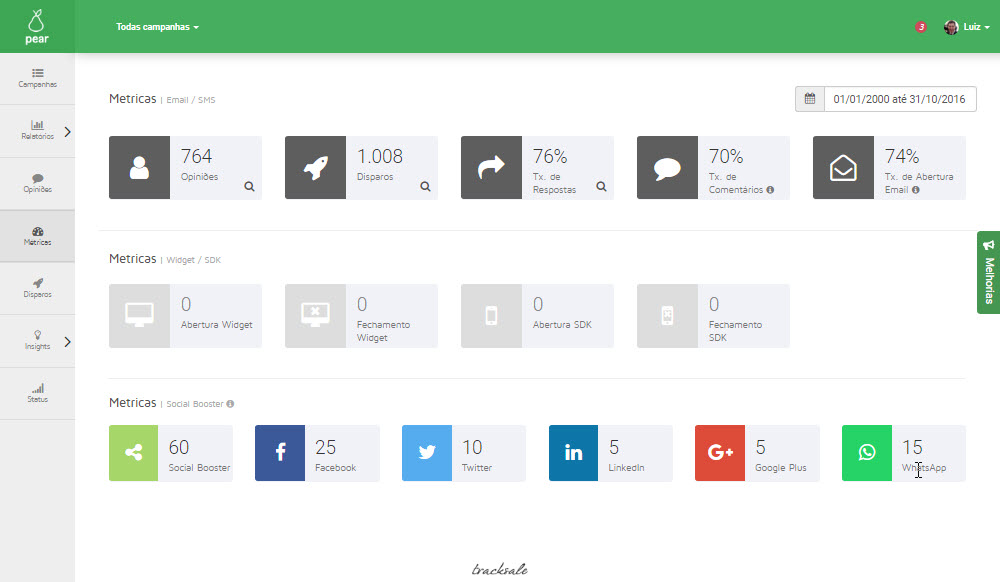 Categories
Classification of customer reviews according to several addressed themes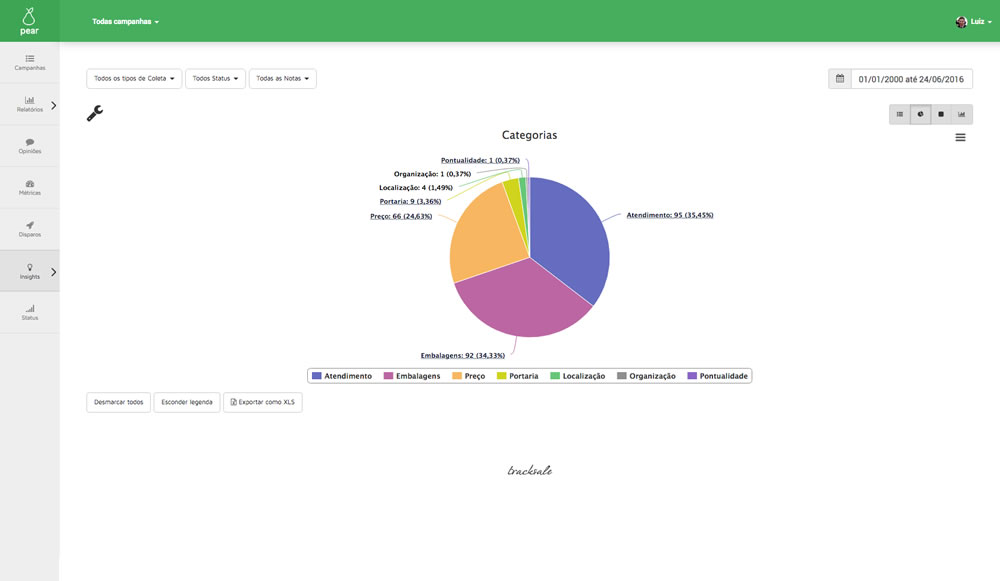 Words Cloud
View of the most cited issues separated in detractors, neutral and promoters profiles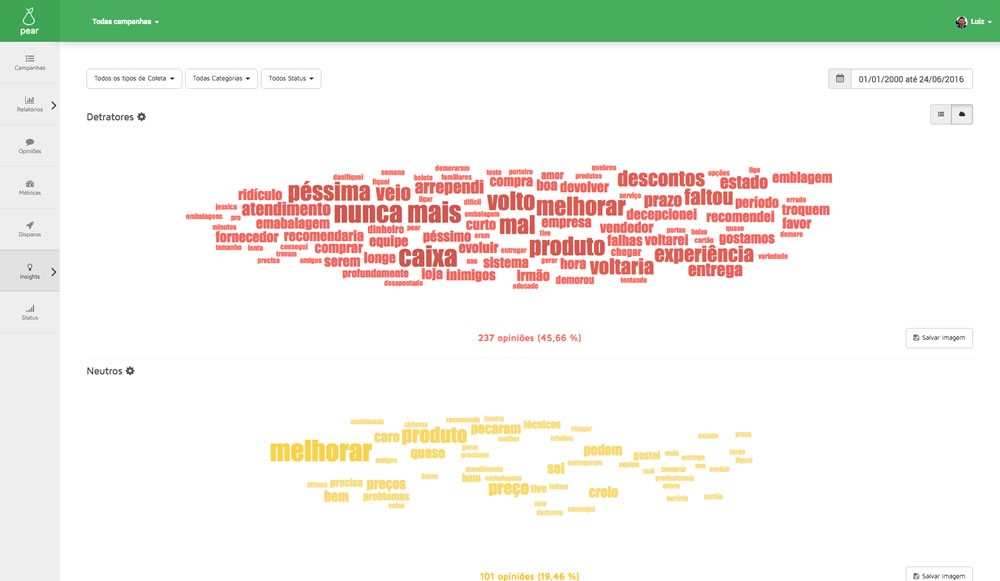 Conversion Report
Understanding of the NPS's evolution according to the recurrent reviews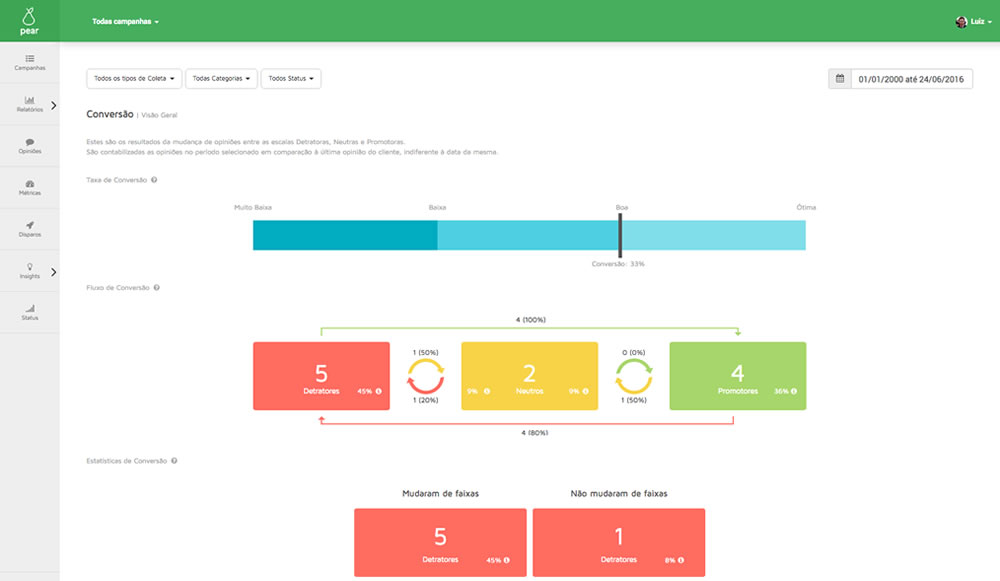 Comments Screen
Tabulation of all customer reviews, comments, deadline, categories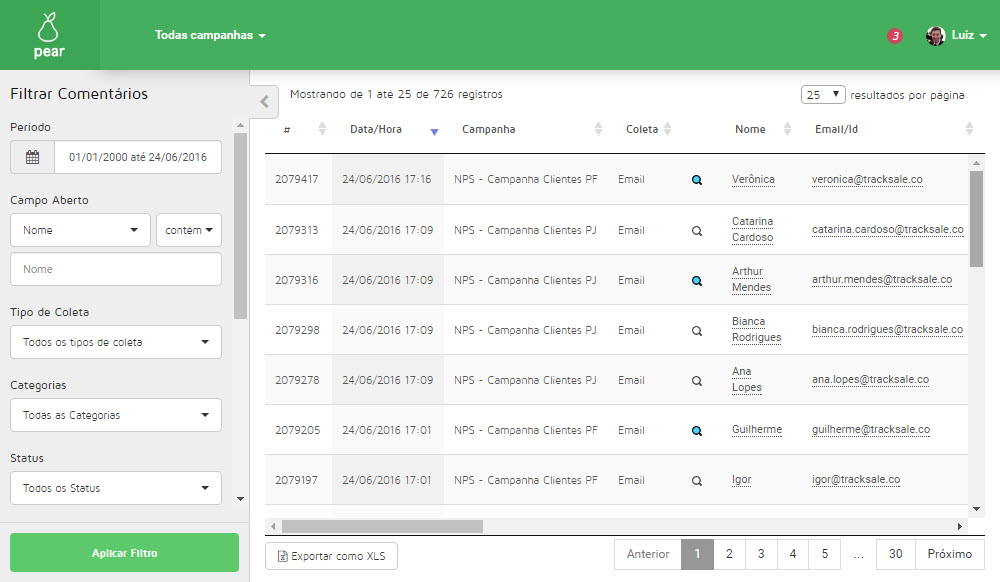 Customer's Timeline
Customer's opinions history and social data including the degree of reputation in the network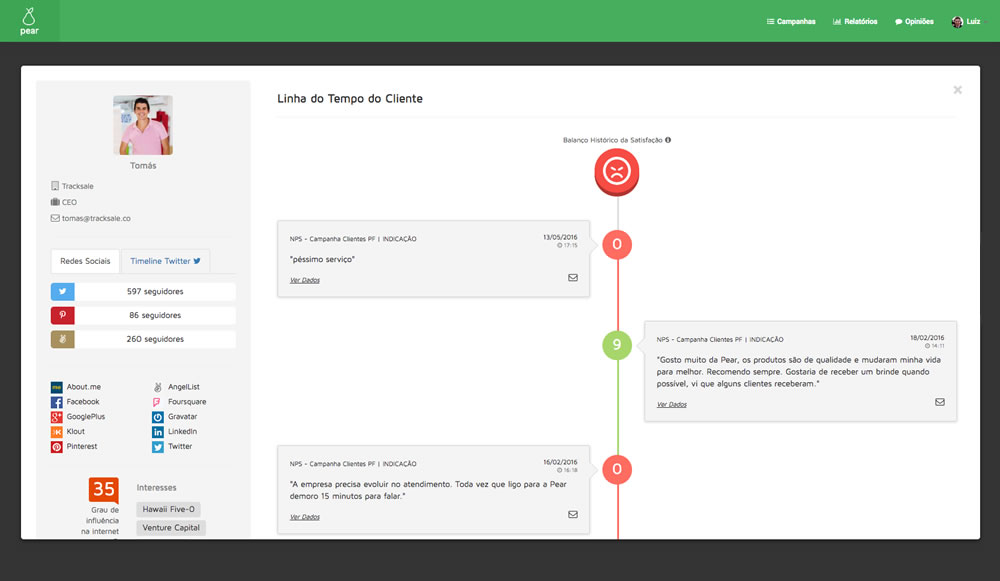 Tracksale Live
Dashboard updated in real time with the latest customer reviews and the current NPS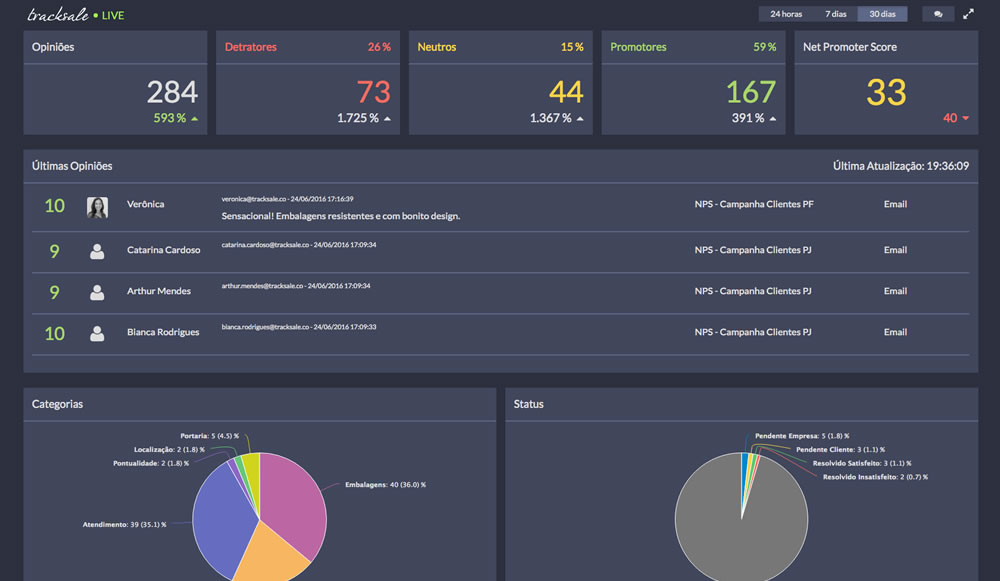 Talk to our team by WhatsApp